Integrity - sinks
Total integration
No, connections, no boarders. Integrity is a kitchen, space and surface without the beginning or the end. Integrity gives the feeling of unity with all the elements present on the kitchen tops.
Integrity One (single chamber) is available in wide range of Silestone colors. It has all the greatest Silestone product features on the market:
-great scratch resistance
-long life
-the highest efficiency within a design
-antiseptic qualities
There are no limits to the imagination. The color or the complexity of the installation are not a problem anymore. This product allows to find a great sense of integrity.
INTEGRITY ONE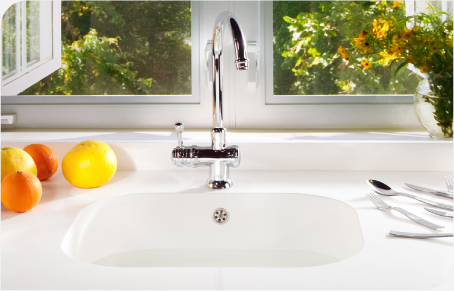 ONE design is a sink that fulfills the integrity concept. It is a single chamber idea in one piece. The inner dimensions are 51x41x15,5 cm. It has natural, rounded lines what makes it perfect for a certain interiors.
INTEGRITY DUE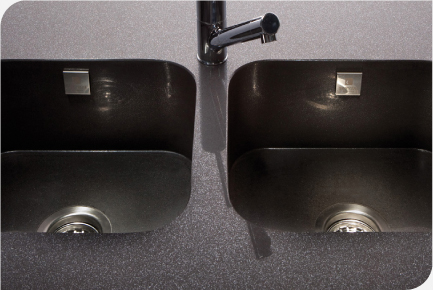 DUE design is available in two sizes (inner chamber): 34x37x15,5 cm that perfectly suits the double sink and 51x37x15.5 cm for the single ones. It is characterized by straight lines and a simple forms.
Simple Installation
The sink can be installed fast and easy under the kitchen top without any special tools. It is also possible to integrate all the elements fully at the works. Buying a sink a client receives all that it's needed for an installation. The package includes drain valve, siphon, installation screws and the exact color of silicon. Easy to clean, antiseptic, stain resistance, long life, excellent physical and mechanical properties make this material a great choice for kitchen surface.
Easy to clean
The exact instructions are included within the sinks delivery.
Certificate
The product is certified by CE. The material has been tested to gurantee the integrity.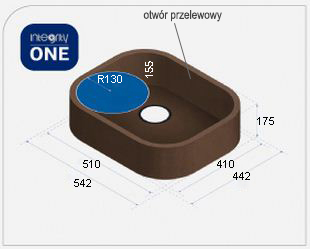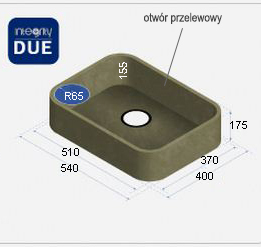 Integrity One, Due
Integrity One
Integrity Due